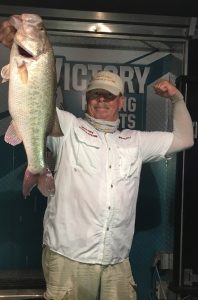 The holiday season is here and as we all know, some folks are very hard to shop for. But if you've got a fisherman on your list it may be easier than you think. What kind of fishing gifts can you get for the one on your list whose boat is their favorite place? Here are five suggestions.
1.  Fishing happens in the water but there are always things that need to be kept dry. So, why not get your favorite angler some protection. Microfiber towels are handy for wiping hands. Waterproof containers to keep valuables dry and waterproof phone cases are both great choices.
2.  If you are the practical type, a new first aide kit is a wonderful way to show you care. Make sure to add sunscreen and insect repellent to the regular supplies to keep your fishing fanatic safe and comfortable outdoors.
3.  Everyone probably thinks of rods and reels as fishing gifts, especially for those who are new to the sport. But there is something else that can be useful to both new and more experienced fishermen (and women). A small toolkit belongs on every boat and should contain a hook sharpener, pliers, knife and extra sunglasses as a starting point.
4.  Of course we believe the very best fishing gift is the Easy View Tackle System. Having an organized boat reduces down time and makes it so much easier when you're on the water. We have systems to fit virtually any boat and configuration.  "Take the Hunting Out of Fishing!"
Join us on our Facebook page for more ideas, to ask questions, or just to swap fish stories!