Read Pro Reviews – here's what the professionals are saying about Easy View Tackle System
The Easy View Tackle System isn't just for those who fish for leisure. Professional anglers all over the United States have kitted out their boats with it to fish tournaments. Read for yourself what the pros have to say!
The Easy View Tackle System is convenient, easy-to-use and saves a lot of downtime on the water.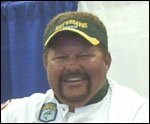 "The most convenient tackle system I have ever used. The days of digging through my plastics is over."
"Best tackle system I have ever used or seen. The system is awesome."
Gary Klein
Professional B.A.S.S. Angler
---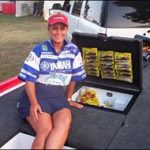 "How many times have you searched through your maze of lures for a favorite? Easy View Tackle Systems has your solution. I find immediate easy access by using this tackle system. There is no limit to the number of lures that can be displayed."
Debra Hengst
Professional W.B.T. Angler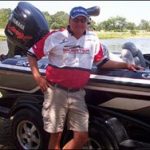 "Saving time on the water during a tournament or while guiding means more time with a lure in the water, and putting bass in the boat. My Easy View System keeps my favorites and the hot lure of the day at quick reach, so I can stay focused chasing the big ones."
Lance Vick
Professional B.A.S.S. Angler
---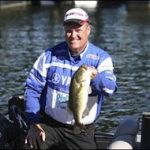 "The easy view system makes keeping soft plastic lures organized and easy to find. It really helps my fishing."
Mark Davis
Professional B.A.S.S. Angler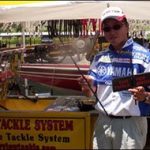 "Easy to organize your baits. Great system to set up your baits before tournament day."
Yusuke Miyazaki
Professional B.A.S.S. Angler
---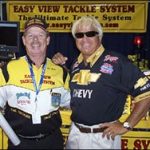 "It is a great way to have your baits of the day ready and easy to get to. Love it on my Ranger."
Jimmy Houston
Jimmy Houston Outdoors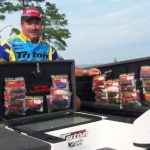 "This is an awesome system! Perfect for your ready-to-get-to baits. I'm sold!"
Ray Sedgwick
BASS Elite Tour Pro
---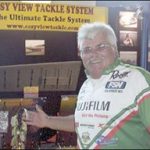 "No more digging through boxes and bags! I have my baits easily accessible and just open the lid and grab the bait. Time on the water is money and you save a lot of time with this system."
Wes Thomas
Professional B.A.S.S. Angler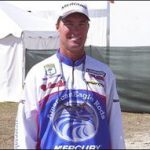 "Before each tournament I have an idea of what I will be using and I hang them so I have easy access and don't have to waste time looking for them. I will always have the Easy View Tackle System in my boat."
Terry Butcher
Professional B.A.S.S. Angler
---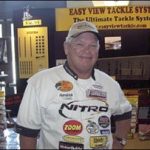 "You don't waste time looking for your baits with the easy view tackle system. In tournament fishing time is money and finding your baits quick saves that time on the water."
Woo Daves
Professional B.A.S.S. Angler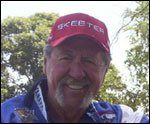 "The Easy View Tackle System makes it easy to find your favorite plastics. The colors you like are in their original package (not in a box)and you can organize them to your style of fishing."
Harrold Allen
Professional B.A.S.S. Angler
---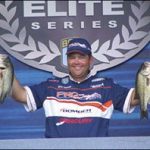 "As a tournament angler the Easy View has allowed me to organize my boat so that my time on the water is more efficient. This system works great for storing plastic baits in their bags beneath your storage compartment lids. This allows easy access to your favorite plastic baits and gives you more room to store other items."
Brian Snowden
Professional B.A.S.S. Angler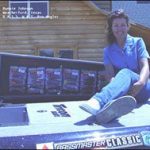 "I can't tell you how much your system has organized my boat. I have been able to get my tackle quick and keep the bait in the water."
Bonnie Johnson
Professional W.B.T. Angler
---
Reviews and Testimonials
"The Easy View Tackle System is great for finding baits quick."
Zell Roland
Professional B.A.S.S. Angler
"Makes everything so handy to find and saves a lot of time on tournament day."
Paul Elias
Professional B.A.S.S. Angler
"With the Easy View Tackle System, just open the lid grab it and go when minutes count on the water."
Homer Humphreys
"Love putting my spinner baits and the baits I am going to be using that day on the system. The system works great."
Lonnie Stanley
Stanley Jigs, Inc.
"The speed of finding and retrieving baits especially on windy days is incredible. The system works great."
Ron Shaw
Pro Staff for Stratos Boats
"The system works great for carrying my extra baits."
Don Hampton(Bubba)
Owner/Publisher of Fisher Guide News on Lake Fork
"The organization of my tackle makes my job easier and more productive for my clients."
Glen Freeman
Guide, Toledo Bend, TX
"Great tackle system! Everyone should have one in their boat."
Tony Coatney
Guide, Grand Lake, OK
"The best tackle organizing system I have ever used and I am on the water 300 days a year."
Johnny Glass
Guide, Lake Fork, TX
"Helps speed up locating and changing baits. Great tackle system."
Curt Zimmerman
Guide, Lake Fork, TX
"The tackle system is easy to use and easy to organize your baits."
James Gregan
Guide, Lake Richland Chambers and Cedar Creek, TX
"The easy view tackle system gives me an edge on tournament day. Allows more time fishing instead of looking for baits."
Mark Perry
Guide, Lake Bridgeport, TX
"Eliminates the endless search from compartment to compartment for baits. Helps me to be organized while competing on the water and thanks for a truly great system."
Donnie Sims
Spotsticker Baits
"I wanted to let you know how effective the Easy View system is! I have searched for ways as many fisherman have for years to keep tackle organized and exactly where I want it when it is needed! Nothing has worked! That is until one of our Pro Staff members saw your product at the FLW championship and called to let me know he had found the best tackle storage system made! We ordered 6 sets for some of our staff to try and the feed back has been fantastic and favorable for easyviewtackle.com. We love products that work and you have a winner that Spotsticker Baits will support and tell every fisherman we can about the best product we have found to organize a boat! Thanks!"
Rob Jasper
"Bob, your Easy View Tackle System fits its name. Your systems give me another advantage in tournament fishing. It not only helps in my organization of my tackle, but in my preparation for a tournament. Just raise the lid and get that change to bait / color. The quickness to do this now that I have your system is saving me time on the water and helping me with my overall decision making. Thanks for a great system."
Larry Jenson
Joe Pool Lake Guide
"The newly patented Tackle System is the best worm storage system I have ever used. And the best part is that it only uses wasted storage space, leaving me with more valuable space than I have ever had."
Brandon
"I won't own another bass boat without this system in it. For me, organization is a big part of tournament fishing and this system is the ultimate bait organizer. Installation is quick, easy, and clean looking. I have had the system in my rig for 3 tournaments and I absolutely love it. No more digging around in compartments for that certain bait bag, it's all right there in front of you, just grab and go. Less time looking and more time fishing means more fish in the boat and a better chance for a check at weigh-in."
Doug Shuck
"The Easy View Tackle System is the best lure organizer on the market. The system takes up no room in dry boxes, plus you can see your lures when you open your rod boxes and dry boxes. This is really a good system."
Barry Johnson
Owner Johnson Marine
"I installed and started using the Easy View Tackle System about 4-5 weeks ago. I can't believe how much time I was wasting in the past looking for baits. Now with this system in my boat I know exactly where all of my favorite baits are. The only problem with this system is I didn't think of it first. Thanks to Bob Scott my fishing just became easier and more productive."
Rob Jasper
"Bob, I installed the Easy View System this weekend. I installed 2/3 of the system which is 48 clips. Excited that I will be able to display and have 48 different baits so readily available. I instantly replaced what I use to call my Tournament Box. This system I can already see will help be better organized, and will give me more Tournament Planned baits at my exposure. I will even be able to have secondary baits and colors available. These are baits that in the past I never went to in a tournament because of the time it took to get to the bait. I also see how this will help me with Carolina Rig or Fluke Fishing re-tying time, because I will have swivel rigs pre-assembled and easy to get to. I always considered myself organized, but this system will take me to a whole new level of organization & tournament readiness. Bob, I ran out of time this weekend to display baits and take pictures, but I will get some to you soon. Looks like a great system. Thank you."
Wayne McLean
"Right now, I'm using it strictly for plastic baits of all kinds, because that's what I'm using mostly. I'm sure it will be just as valuable when I start using it for jigs and spinnerbaits. Thanks again, Bob for setting me up with this. I mentioned it my current article of OUTDOOR TIMES (We can see it if and when Floyd gets it off press!!), but that was before I had really used it a lot. I would be happy to demo it for anyone who's interested."
Jason
Team Nitro
"Hey Bob. I ordered my tackle organizer from you and got it installed last night. Just wanted to say how impressed I am with it. Easy to install. I originally had the Cook's installed in my boat but took out to put your system in. Your setup is far better than Cook's. Be on the lookout for orders to come streaming in. I'm passing the word around about how great a product you have."
Kelvin Hogg
"Since installing the Organized Tackle System into my Nitro 911 it has helped me become more organized. It saves me a lot of time when changing my tackle. I have more time to catch fish instead of messing with my tackle boxes. I have also been able to cut down on the number of tackle boxes I keep in my boat. Organization with the new system has made me a more efficient fisherman. Installation is easy and simple. I recommend it for every boat."
Michael Edgett
"The Easy View Tackle system helped me organize my soft plastic baits better. Now I don't have to pull my tackle box out of the storage compartment to find a particular bait to use, I just lift the compartment lid and there it is. I usually leave a couple of the clips at the top empty and after I figure out the pattern I'll move those baits to the clips that I left empty. This then puts the baits that I need closer to me and more accessible, saving me time on the water. It also turned unusable space in the storage compartment into usable storage space, allowing me to put a few more baits in my boat. The system itself only took a few tools and about an hour to install, and it was a breeze to do. The clips have held the bait bags in place with no problems."
Eddie Roberts
"This uses wasted space. You can bag your jigs, soft plastics, trailers, rattles, hooks, etc and they are right there when you need them. No more digging through zip lock bags and boxes to replace or change lures. Installed one in my Tr21dcX Triton and fished three tournaments with it so far. Cuts "down time" (time off the front deck) down to seconds."
James Lemaire
"I just installed your Easy View Tackle System in my 2001 Chaqmpion 196 Elite and bass fishing with a Prosthetic Leg has now made my boat the finished product i needed. Fishing in my situation, it isn't easy bending over-picking up tackle boxes- and looking for worms, with your system I no longer have the discomfort i had to accept, I just lift my hatch and see what I need. You have made this disabled bass fisherman come home with much less aches and pains. THANKS A LOT!"
Mike Grap
"Bob, Just wanted to drop you a line to let you know how thrilled I am with my Easy View system. I first saw it on the BBC boards and thought it looked interesting so I ordered it not really knowing what to expect. After I installed it I realized that this was going to be a great asset to my boat. I fish several tournaments a year aside from just fishing for fun a couple times a week and have yet to have a problem or even have a single bag fall off of it. Thank you very much for such a great product."
Gary Smith
"Wanted to say thanks for the quick service, and I am very happy with your product works great, and saved me quite a bit of space to load up more tackle in my boat. I have a fish and ski tye boat and am somewhat limited on storage. This system helps me to utilize space and be more organized on the water."
Pam Hall
"Just wanted to say "Thank You" for getting me my husbands birthday present here so quickly. I did not expect to get it in time for his birthday, but it came the day before. He had it installed on his boat the next day, and it gave him a good excuse to go fishing that day."
John Payette
"Fishing is my business and time is money! When I have to spend precious minutes looking for my baits it is costing me lost time and bites. I had been looking for a solution to this problem for a long time then I met Bob Scott with Easy View Tackle System. I put a system in my ZX225 and love it."
David J. Howell
"I just wanted to let you know how pleased I am with my new Easy View Tackle system. It was a breeze to install and will make finding my favorite soft plastics so much faster. This really cleaned up a big mess in my front storage compartment. Thanks for providing such an innovative and extremely useful product.
Easy View and Easy Install………….What a terrific combination…………Thanks Bob"