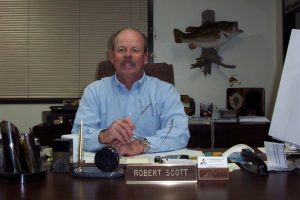 The Easy View Tackle System was designed and developed by ultra-avid angler and die-hard tournament fisherman, Bob Scott. Bob is meticulous in his preparation, and keeps his boat, tackle, and gear well maintained and organized for an efficient enjoyable outing. Everyone wants as much time possible dedicated to fishing.
While always looking for that tournament "Edge", Bob began experimenting with better ways to access his growing inventory of lures. With every lure for every condition neatly placed in tackle packs and assorted grocery sacks it was only time before frustration led to innovation and Bob began developing a system to help organize fishing tackle.
A Growing Business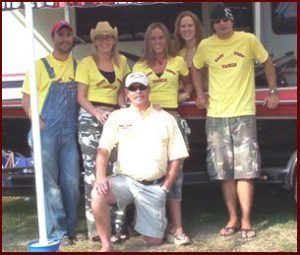 Over the next season he fine-tuned the system as well as his fishing. And he added a few more tournament victories to his credit. The first requests came from fishing buddies and acquaintances who wanted to accessorize their boats. But it wasn't long before he was spending as much time working on and installing the tackle system as he was fishing. Out of that Bob Scott's Easy View Tackle System was born.
Bob's background is in manufacturing, and so the hobby soon became a business. The Easy View system is now available for any angler that desires a more enjoyable outing. The boat tackle system is easy to install and it doesn't matter what brand of boat you own. You can customize your system to fit your boat. You'll be glad you did!